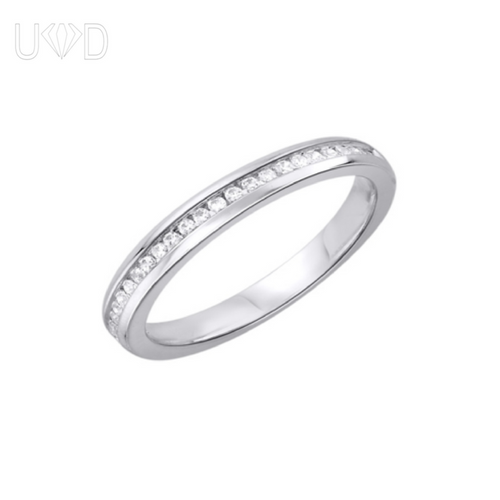 Dove Wedding Ring
Product Price: $1250.00
Item Code: Dove Wedding Ring
An 18kt white gold wedding band with twenty six round brilliant cut diamonds channel set with a total diamond weight of 0.13ct. In a size N, the ring weighs 2.75 grams.
All designs are available in platinum, white gold, yellow gold and rose gold, can accommodate any gemstones, be it diamonds or coloured gems and are completely customizable, including a flush fit to a current engagement ring. All prices include GST and are subject to change.
For Platinum, please allow an extra $200.00 on product price.